The Return of Zima's Hill
AO: Badapple

When: 06/10/2022
QIC: The_OG Zima
PAX (8): Dosido, goat, Goose, Padre, Rusty, Sprocket, The Real Woody, The_OG Zima
Preamble: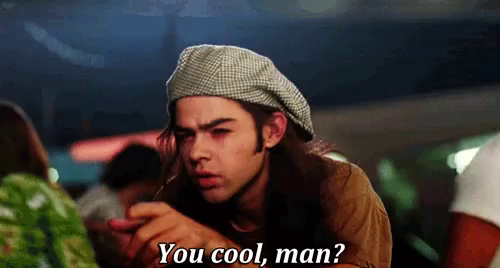 Warm-O-Rama:
After disclaimer, mosey to basketball courts on other side of school.
Warm-o-Rama
Weedpicker
Windmill
Mtn Climber
Shoulder Tap
Copperhead Squat
Finisher: High Knees/SSH to the song Danger Zone. Every time you hear "Danger Zone" all Pax perform Jump squat. Rinse & Repeat until end of song.
The Thang:
First Up: 4 Corners – Cumulative 
Corner 1: 10 Bonnie Blair's (double count)
Corner 2: 20 Stone mtn
Corner 3: 30 Plank jack
Corner 4: 40 LBCs

Bear crawl short side ( to Corner 1 and 3)
Sprint long side

(Corner 2 and 4)
Next, Mosey to what's commonly known as "Zima's Hill"
At the hill: 5x5x5 aka Triple Nickel @TheRealWoody
5 burpees at bottom
Run to top

 

5 hand release merkins
Run back down

 

Rinse and Repeat 5 times
Q called just "how" Pax would get up the hill.
Round 1: regular run
Round 2: broad jump to half-way point, run rest of the way
Round 3: backwards run to half-way point, run rest of the way
Round 4: reg run to top
Round 5: High knees to half-way point, run rest of the way
Next up: Indian run around the trail to pull up bars
Once at pull up bars one round of Morning Call with a twist.
Instead of a normal pull-up, Pax performed a Burpee to pull up.

Perform a regular burpee except when you jump – you jump up to the bar, then do a pull-up – That's 1 rep. Rep count was 3 for each Pax. Rest of Pax performed Merkins in cadence with the burpee/pull-up.
After Morning call, mosey back to the flag for quick round of Mary.
COT:
Praise
For Sprocket's upcoming 5th year anniversary of F3. Thankful for the brotherhood and what F3 means for the men who are a part of it.
For Goose's parents 60th wedding anniversary
Prayers
For Woody's Uncle Jim and his cancer diagnosis. Prayers for him and his family as the go through this journey
Naked-Man Moleskin:
Solid work by all Pax today. Always good seeing Dosido at Badapple.
"Is this Poundcake?" – "The Real Woody"