Revenge of the Nurs (name credit: Swiper)
AO: Grindstone

When: 10/04/2021
QIC: emeril
PAX (8): Crab Cake, emeril, Inseam, Mr. Hand, Schneider, Snowman, Swiper, Valley Girl
Preamble:
It is always the sign of a good beatdown when you find a rubber pellet in your belly button post shower. The gloom was calling this morning: rainy drizzle, high humidity, and it was Monday and 8 pax embraced the suck.
Warm-O-Rama:
A small mosey to kick things off, then right into a nice Warm-o-Rama:
-Side straddle hop
-Moroccan nightclub
-Weed picker
-Willy Mays-hays
-Michael Phelps
The Thang:
We were off for a brisk lap of the park and back to the coupon pile. Partnered up and grabbed a coupon per pair. That is when the fun began:
100 merkins
100 big boys
50 burpees
100 coupon curls
200 squats
100 LBC's
100 skull crushers
If only it had ended there, but as they say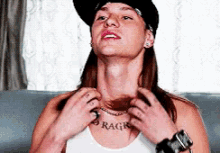 It was time for a modified Bear-Pees ladder. Bear crawl to the 10, do a burpee, to the 20 do 2 burpees…and so on down the field.
I left feeling like I had done something most people would dread and enjoyed it, and that my friends is what WE DO.
COT:
Convergance coming up in a few weeks. Lift up 5 Way with his continued recovery from COVID.
Naked-Man Moleskin:
Something about some rain increasing the suck factor just feels right. Looking forward to fall mornings of gross weather and too many burpees.