Wheel of Misfortune
AO: Jericho

When: 08/27/2021
QIC: Emeril
PAX (15): @Deuce, @Snowman, @Inseam, @Benny, @CrabCake, @ValleyGirl, @Schneider, @Spitvalve, @Fungi, @MrHand, @Goldberg, @Conair, @Depends (FNG), @Juicy (FNG)
Preamble:
A 7 Pax prerun teed up a nice 15Pax beat down with far too much running than was reasonable or necessary, but we got her did.
Warm-O-Rama:
Mosey to the lower parking lot for a nice circle up warm-o-rama:
15 side straddle hops
10 willy mays hays
15 moroccan night clubs
10 weed pickers
Then another mosey around Midways finest dining establishments over to the football field.
The Thang:
Wheel of Misfortune began with a spin of the digital wheel
(yes, I have TMobile….don't @ me)
Pax then performed the chosen exercise at the 25 and returned, spin the wheel again 50 and returned, 75 (yes its a thing), and opposite goal line. A beatdown of elephantine proportions:
After doing this twice, we circled up for a Hugh Jackman Circle of Pain.
This is when Wheel number 2 made his appearance, with new more exciting choices such as Bonnie Blairs.
We capped off wheel number 2 with a wolverine Circle of Pain (pour some out for Hushpuppy and Whiz).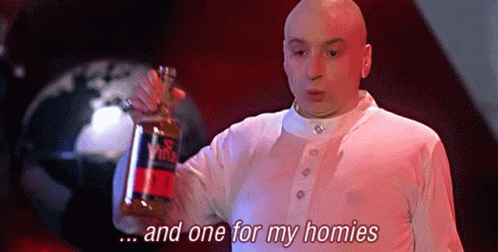 Back to the flag for a little American Hammer and we were wrapped.
COT:
Two FNGs to name, welcome @Juicy and @Depends.
Prayer requests:
Lift up Snowman's family
Prayers for Dumpster and family
Spitvalve work stuff today
Naked-Man Moleskin:
I thoroughly enjoyed the gloom this morning and hopefully everyone can forgive the excess mileage we may have had peppered into this mornings beatdown!