And Here we go!
AO: The Shadow

When: 10/13/2020
QIC: Leon
PAX (9): Big Apple, Diablo, Fireballs, Novocaine, Oompa-Loompa, Original, Snake Oil, Team Mom (alphabetical order for Manhole's benefit)
Preamble:
F3 Brothers, you cannot get a better morning.  64 and slightly muggy.  9 of The Shadow's finest chose a Leon led Q over a 5:30's CIA led masterpiece.  I tried not to disappoint!
Welcome back Big Apple who was on family vacation in Fla.  He was enthused to see what I had in store.  And with that, here we go!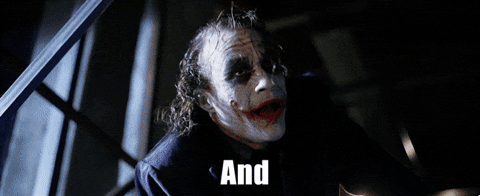 Warm-O-Rama:
Slow Mosey from flagpole out to Womack and up Vermack right on Vanderlyn and back down to bottom North lot of DHS.  Circle up for the following:
IC x 15:  SSH, Imp W's, Cotton Pickers, Low Slow Squats, Stone Mountains, 1/3 of modified Grateful Dead (no 360 rotation), rinse and repeat but with IC x 10
The Thang:
Quick mosey back out to Vanderlyn Road and down to back entrance to track: (CIA's Pax lost Radar-Ricochet looked worried-hopefully they found him)
Thang 1 (…and only 1):
Grab a coupon from pile and head over to track.  5 sets of 3 exercises-working down in reps each set):  Squat Thrusts, Kettle Bell Swings, Single-count Merkins (across the top of the coupon) Set 1-5 (15-12-9-6-3 reps).  Lap around track after each set of 3 exercises.
Strong work by Oompa and Fireballs!
Replace coupons (thank Diablo, for bring mine back to pile, as I was finishing my last lap)
Mosey to Flag pole by Baseball field for some quick Mary
IC x 15:  Low Dolly, Low Flutter, Dying C'roach, Happy Valley's, LBC,s
Roll over and finish with 10-hand release merks
COT:
Prayers for Snake Oil's colleague, Lynne (Covid issues as well as sudden loss of her husband) and Original's Grandfather, Norman, who past away this past weekend.  God Blessing on them both!
Team Mom brought us out eloquently!