PTC Week #2…All BERT no Ernie
AO: The Bridge

When: 08/01/2019
QIC: Flo
PAX (2): Homer
Preamble:
2nd Installment of the exploratory PTC #beatdown.  Great potential location with lots of options!  The plan is to slow play for a while with a future official launch down the road.
Warm-O-Rama:
Two mosey laps around the green space with 10 IC of Arm Circles, Windmills, and Squats.
The Thang:
BERT…I saw this posted from another region, so I thought I'd give it a shot.  We modified rep count for time and it took as all the way to 6:15
For Time
50 Burpees
400 meter Run
75 Merkins
400 meter Run
100 Walking Lunges
400 meter Run
200 Air Squats
400 meter Run
100 Walking Lunges
400 meter Run
75 Merkins
400 meter Run
50 Burpees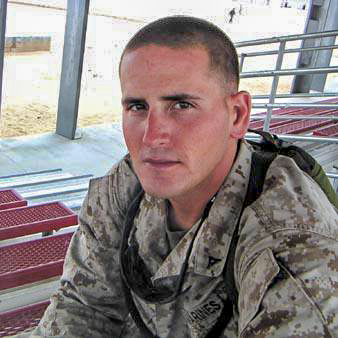 "U.S. Marine Cpl. Albert Gettings, 27, of New Castle, Pennsylvania, died on Jan. 5, 2009, while conducting counter-sniper operations in Fallujah, Iraq. Cpl. Gettings was serving as a team leader with the 2nd Battalion, 6th Marine Regiment, 2nd Marine Division, II Marine Expeditionary Force, of Camp Lejeune, North Carolina, at the time of his death.
Every quarter, Cpl. Gettings' fellow Marines in Fox Company complete a special CrossFit workout in his honor as part of the Cpl. Albert P. Gettings Award ceremony.
He is survived by his wife, Stephanie Palimino; parents, David and Juliet; and sister, Cori."
This "Bert" Hero WOD was first posted as the workout of the day on the CrossFit main site for October 26, 2018 (181026).
COT:
Homer and YHC prayed over work and relationship challenges.  Thankful to have this brother in the trenches.
Naked-Man Moleskin:
Keep Grinding and I'll SYITG!
*Flo