20 PAX showed up in the gloom dreaming of white sandy beaches, turquoise waters, and Baywatch theme music. In preparation for Spring Break and all the glistening bodies of the PAX hitting the Florida beaches next week, we did a special Spring Break Beach Bod beatdown to make sure everyone was looking their best for the fun in the sun.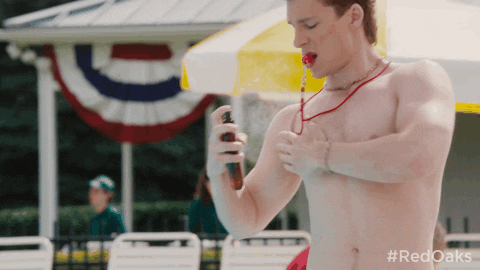 Warm Up
We did a little mosey to get the blood flowing, then didn't waste any time getting straight to the warm ups.
SSH
Windmill
Cotton Picker
The Thang
Not knowing what they were in for, the PAX fell in formation as we moseyed to the field and lined up on the goal line. We started with a Quarter Pounder (25 merkins, 50 squats, 75 mountain climbers, 100 SSH) and by the end had some good mumble chatter going about how running backward is harder than it looks.
We air chaired for the six and the Q tried unsuccessfully to get some tunes queued up on the bluetooth speaker (Alexa just informed us that she couldn't connect to the internet). Alas, we didn't get to hear the sweet 80's ballads the Q had lined up. But, the show must go on so to make sure our abs were looking their best we did a Captain Thor (1 Big Boy Sit-Up to 4 American Hammers until we reached a ratio of 10:40). There was no Merlot, but lots of hearty mumble chatter.
To give our core a break we moseyed back to the field for some partner exercises with Let's Wheel Barrel (partners alternate wheel barrel every 25 yards. Each team did 50 merkins, 40 partner rows, 80 mountain climbers, and 20 burpees). 25 yards is a lot further than you think when doing a wheel barrel — thankfully The Mole was able to keep his flatulence at bay and spare his partner from a deadly dusting.
While waiting for the Six, Bloodhound took the lead and called for his famous flutter kicks, unaware of the pain we were about to inflict on to our abs. Not wanting to leave any ab muscle untouched, next we did the Bruce Lee (20 reps of 6 ab exercises, in cadence). The PAX will surely be looking toned when they take their shirts off at the beach (of course they also won't be able to sit up without crying in pain, but no pain, no gain).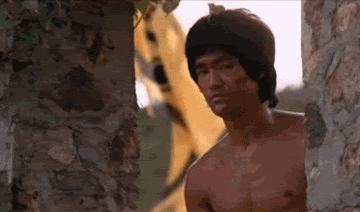 Finally we formed 2 lines and did an Indian Run back to the parking lot, then switched to Walk Like An Egyptian, and finally did a brief bear crawl ring of fire to finish right on time.
COT
Prayer requests HomeBoy's Father and Cricket's mom.
Activities
3rd F painting at Hopequest April 14th in Woodstock, Braves Baseball with 2.0's May 6th, races coming up.
Reflections
I shared about reading recently in Matthew 20 about Jesus' challenge that to be first, we must first be a servant. Our example is Jesus not coming to be served, but serve us. A great reminder for us men that the way to lead is by serving others — at home, at work, and in our community.